Find a cozy space just outside of Darling Square's vibrant lifestyle precinct. Haven is a little gem serving specialty coffee and warm vibes. There is also a Haven in Roseberry, but this article is on the Darling Square branch.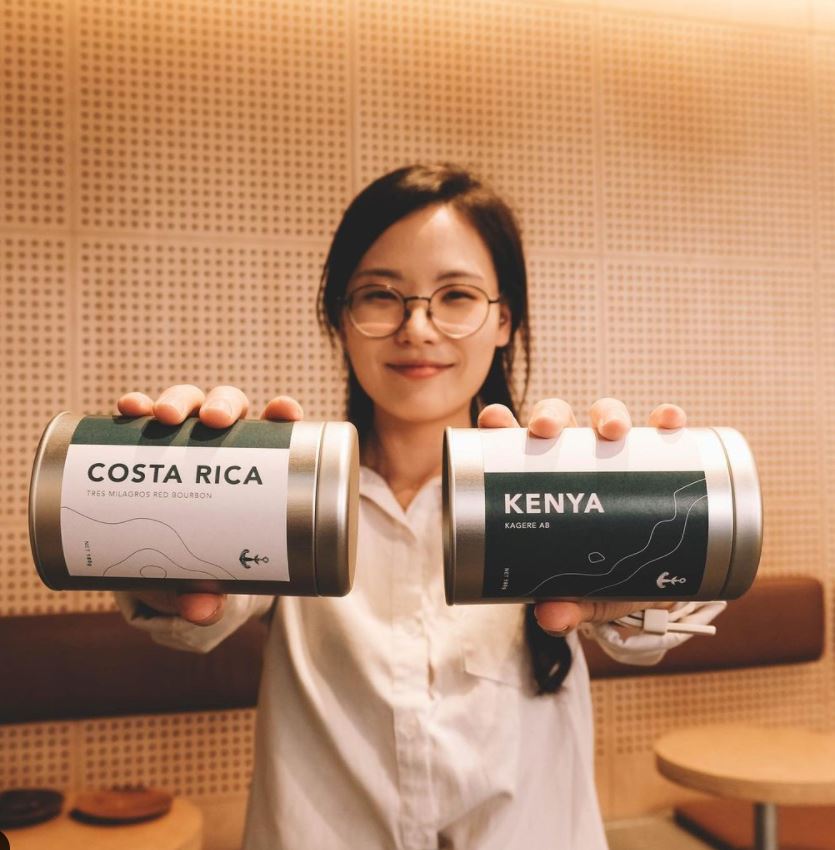 A little espresso bar with a big heart
On a quiet day, you might pass it without noticing it. But Haven Specialty Coffee rarely has a quiet day. Situated subtly on the fringe of Darling Square's retail precinct, it attracts groups of customers daily. Many of these customers know the baristas by name. Greetings for "Herman", "Katie" and "Bel" are heard in the early hours of the morning. 7.30am (on weekdays) is when Haven opens its cozy space at 85 Harbour St, Haymarket.
From its appearance, Haven already demonstrates focus. Its space is minimalist, with an attractive palate of white polishing its interior areas. The tables are small, with rustic stone chairs making space for pairs (at most, trios) of customers. The selection of food is curated, with limited pastries and croissants available.
The philosophy of minimalism is reflected in Haven's website. "Omit the unimportant in order to emphasise the important" – Dieter Rams. The utterness of this quote is demonstrated in Haven's coffee skill. Batch-brew, cold-drip or regular, the baristas balance their warmness to customers with hyper attention to each cup. Want to experience it first-hand? Haven does coffee workshops too.
The buzz of Darling Square is nearby. Haven offers a peaceful sanctuary for those seeking some mindspace. Whether it's to write your blog, catch-up on a book, or to study English online, its easy to achieve concentration in this minimalist environment. That's if your savvy enough to nab a seat.