If you've been to a Chinese grocery store throughout 2019 to 2021, you will have noticed a particularly popular product. "Luosifen" has a unique flavour profile, with its English name, "River Snail Rice Noodles", providing an interesting question mark on its potential taste. Guangxi, an autonomous region of China, can claim bragging rights over Luosifen's creation. "Mifen", or Guilin Rice Noodle, also hails from this expansive former province. It is a soft noodle that can be served with many condiment combinations. Yummy Noodle & BBQ is a restaurant chain that brings Guangxi's tastes to Sydney.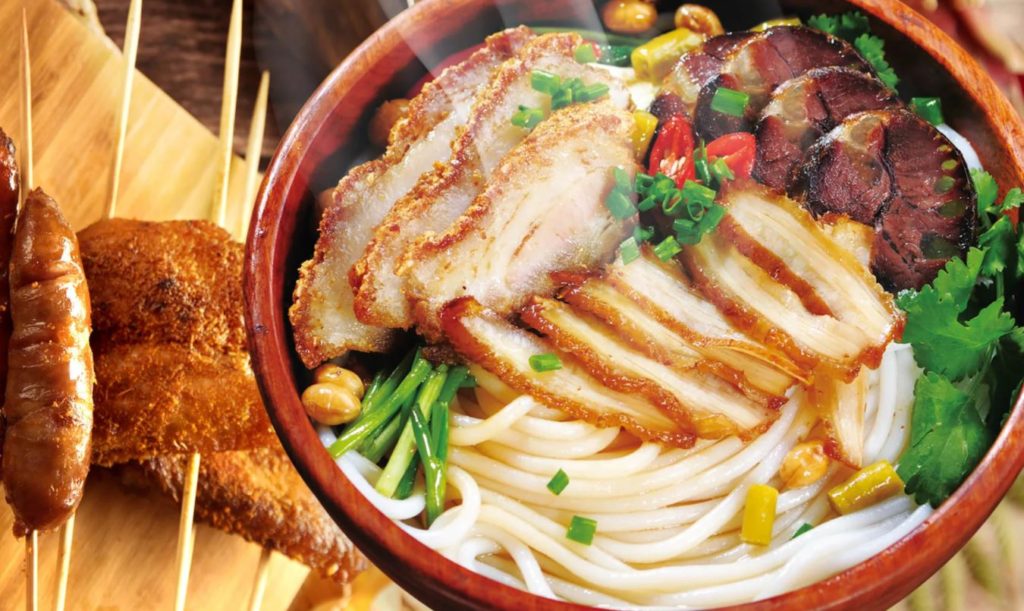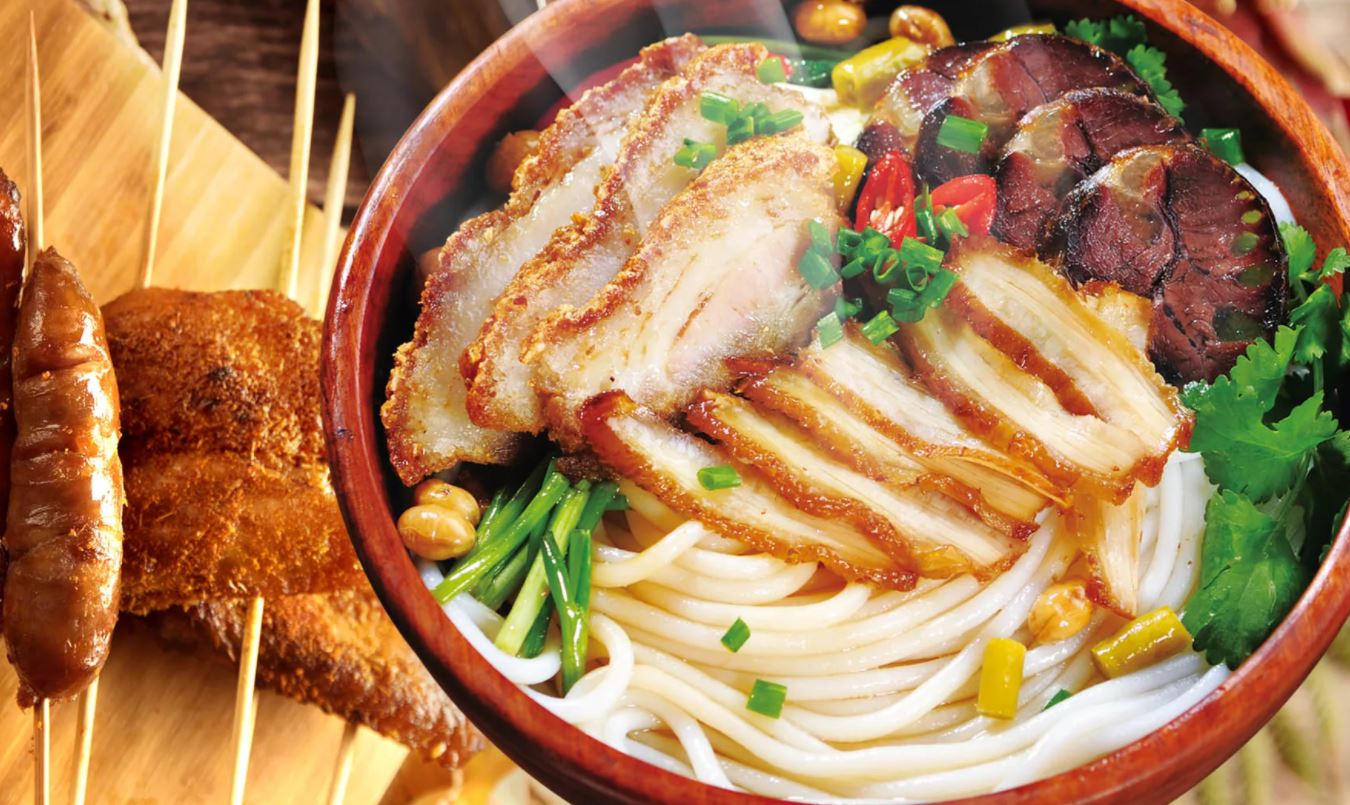 Luosifen, or River Snail Rice Noodles
There is no subtlety to the flavour of Luosifen. You can smell it before you even reach the restaurant. Its skyrocketing popularity in recent years has confounded some. How can such a pungeant noodle dish be loved by so many, to the point of being packaged into 'premium' instant noodle editions? Fans of the River Snail Rice Noodle will describe a similarity to Stinky Tofu. It might smell questionable, but it tastes amazing. Sour, savoury and spicy. These three flavours, delivered through the soup base, has been enriched with (you guessed it) river snails, pork bones, minced pork, peanuts and picked bamboo shoots. Where did this dish come from? Liuzhou, a city within Guangxi.
Mifen, or Guilin Rice Noodles
Guilin, in Guangxi, is world-famous for its wondrous views. Places like Xianggong Hill epitomise the idyllic landscapes that draws legions of travellers. But what is travel without experiencing the cuisine of the locals? Mifen, which is Chinese for "rice noodle", is eaten for breakfast, lunch and dinner. These noodles are served either round (mifen) or flat (qiefen). They have a softly chewy texture that is addictive to slurp down with soup; accompanied by an array of condiments. The soup is flavoured with pork offal, marinated meat, fried soybeans and chopped scallions. Though this is by no means the limit. At Yummy Noodle & BBQ, you'll see Guilin Rice Noodle served with different meats and toppings. 
Guangxi's Signature Taste in Sydney
With noodle options widely available, eaters in Sydney are spoilt for choice. However, if you're looking for a unique and savoury experience, Yummy Noodle & BBQ has five branches. In Ashfield, Chatswood, Haymarket and Town Hall, their restaurants specialise in serving noodle and BBQ-inspired dishes. The cuisine of Liuzhou and Guilin are genuinely reflected in taste, presentation and quality.
Yummy Noodle & BBQ's prices aren't expensive, and will satisfy your cravings for less than $20 per person. We'd recommend trying at least two different noodle bowls. The Luosifen may be daring for some, but the taste is addictive (once you get over the pungeance of the smell). If you want a more conventional option, you can try the BBQ Pork Rice Noodle. Don't forget to order some side dishes as well! Chinese people love to accompany their mains with tasty small plates such as Beef Tendon, Spiced Skewers and Sour & Spicy Cucumbers.
Locate Yummy Noodle & BBQ
Please note: this is for their Haymarket location on Dixon St. Here, they have two stores: one for noodles and one for BBQ.
Yummy Noodle & BBQ's Socials