When one thinks of Thai food in Sydney, one thinks of Thairiffic, the authoritative restaurant on this subject, a title earnt by being in operations for over 18 years and operating not only from Newtown but also now at Paramatta, Greenwood and Kirrawee. The tastyfoodpixels team paid a visit to meet Thairiffic team in Newtown as part of our tastyfoodpixels live show series done in support of food businesses during the Covid Pandemic.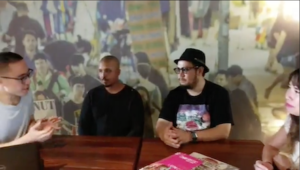 Thairiffic –  The "OG" for Thai Food in Newtown
Khao san Road (ถนนข้าวสาร) is one of the most well-known streets and tourist spots located in central Bangkok, Thailand. Khaosan roughly translates into "milled rice" and is where you will a find markets, music, food, and parties that represents the best of Thailand's culture.
The Thairiffic logo is a symbol of the fusion of this very culture with the vibrant, hip scenes of Newtown. Below is the very image you will find on their food menu.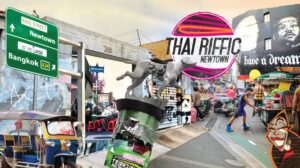 The longevity and expansion of Thairiffic is a testament of the success of this fusion of cultures which is translated in the high quality of thai food served at this establishment. Thairiffic has managed to garner and grow a loyal customer base by balancing and excelling in the restaurant trifecta – Taste, Price and Service.
Tastyfoodpixels Live Show – Our Thai Food Menu
We tried out the 4 dishes below during our visit to Thairiffic in Newtown.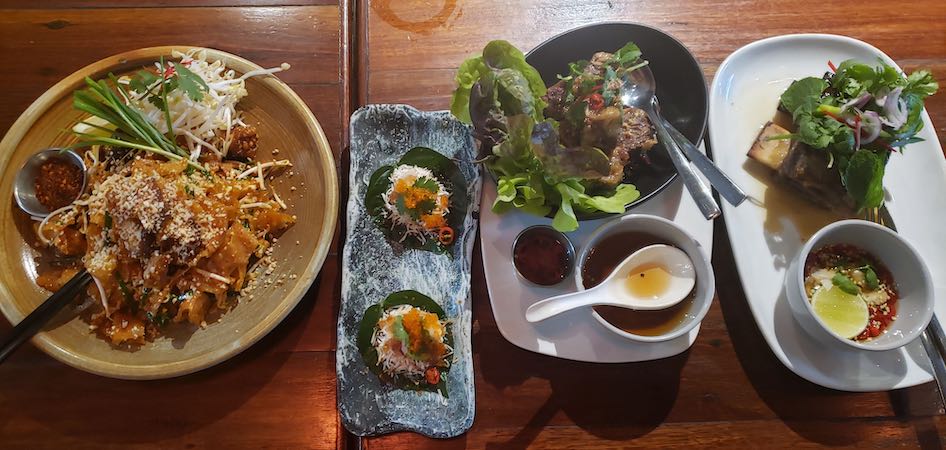 The entrée was a betel leaf wrap with fried coconut, prawns and onions  (เมี่ยงคำ, spelt Miang Kham which translates to one bite wrap) to cleanse our palate for the food.
We were then served the caramelised pork hock with caramelized sauce and chili vinegar. The combination of the sauces complimented the  texture of the slow cooked pork perfectly.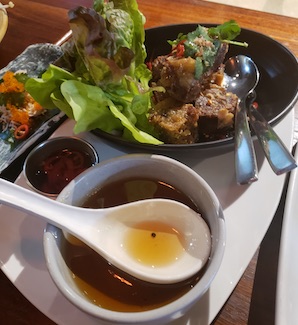 The next dish was the first slow cooked (2 to 3 hours) then grilled beef served with fresh vegetables and Nahm Jim Jeaw (traditional thai chili sauce). We loved how the wagyu beef texture turned out.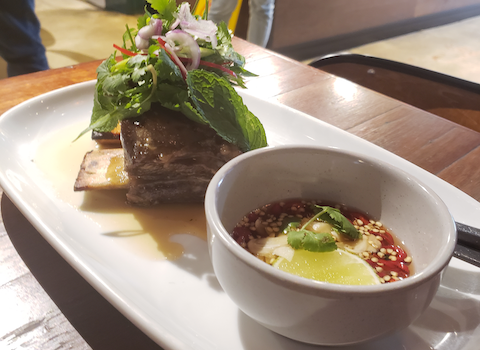 No food trip to a Thai food restaurant in Sydney would be complete without Pad Thai and we were served a special pork belly wonton Pad Thai.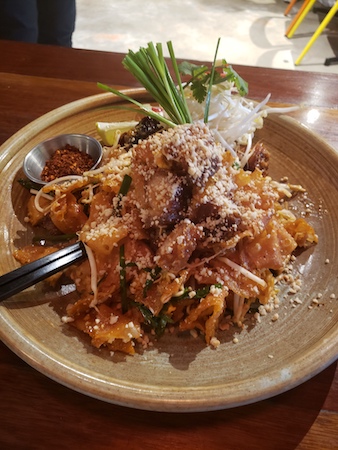 The taste and quality of the food definitely lives up to its namesake, although this is not our first time at Thairiffic this visit definitely reminded us of everything that is amazing about Thai food in Sydney.
Check out the full live show here
Support Local Businesses – Thai Food Delivery
Want to try some Thai food in Sydney but need to be socially distant tonight? Thairiffic Newtown is also available for pickup or delivery, get 10% off your delivery order or 15% off your pickup order and support local businesses during this CoVid pandemic. Below are the list of Thairiffic locations in Sydney.
Subscribe to our
newsletter
to be notified of our next food review