The Durian Season is an annual recurrence taking place between June to August. Since international travel is now restricted I decided to try out some of durian delicacy options available in Sydney.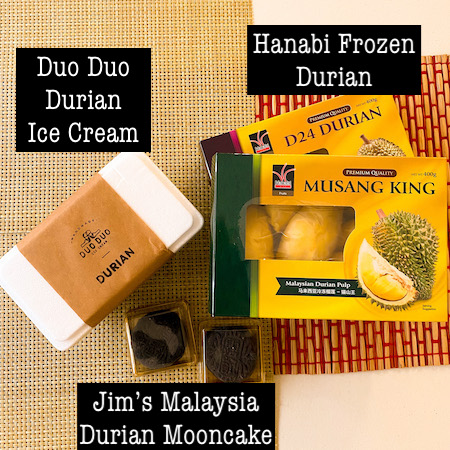 1. Fresh Durian Sydney – Hanabi Frozen Durian
First up are the frozen durian fruit packs by Hanabi. I picked these up at Thai Kee IGA at Haymarket. Although my favourite is the Musang King I still bought a D24 pack for comparison.
The durian is vacuum sealed for good reason as my fridge still smells of durian after everything was consumed!. I didn't mind the smell at all but I'm not so sure about my housemate.
Highly recommended if you're missing durian as this is as close as you will get to the real thing. Although both varieties were very tasty the Musang King Durian was the clear winner.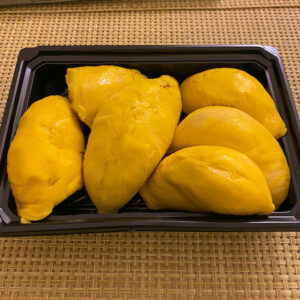 2. Durian Mooncake Sydney – Jim's Malaysia's twist on a traditional favourite
Mooncake (月饼, yuebing) is a traditional Chinese dessert typically eaten annually during the Mid-Autumn/Mooncake festival.  Jim's Malaysia's durian mooncake uses fresh Musang King in the pastry's filling.
Since this combined two of my favourite foods this mooncake became a must try on my list.
Texture wise the mooncake was pretty much what was to be expected of a snowskin (冰皮) mooncake. The fresh durian filling also emanated a familiar smell as I sliced into it.
Whilst I was a bit underwhelmed by the serving size the mooncake scored well in the taste department. If you enjoy durian and are looking for traditional mooncake alternatives then this is definitely worth a try.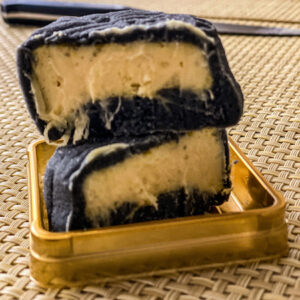 Durian Mooncake Delivery Sydney
You can place an order by sending them a message on their Facebook page . They offer a variety of mooncakes including the traditional version.  All orders are available for pickup at any of their 5 locations across Sydney
3. Durian Dessert Sydney – Duo Duo Durian Ice Cream
Duo Duo Ice Cream specialises in creative flavor combinations that often push the envelope.
Since the theme is Durian I had to get the Durian Flavour Ice Cream.
The ice cream scores points for flavour. Additionally it's a good option if you're sharing your living space with someone who may not appreciate durian smells.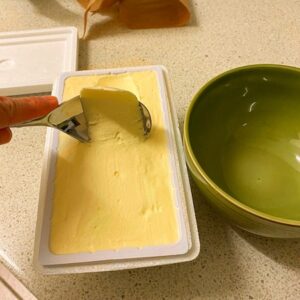 Durian Dessert Delivery Sydney
Duo Duo Ice Cream delivers straight to your door. You can choose from their variety of flavours on their website with free deliveries over $60.
Additional Recommendations: Enjoy all the above with a huge bottle of water and mints